Ahhhh, the Coronavirus pandemic. As I write this blog post, most people are torn between feelings of fatigue and fear. After more than eight months since this pandemic began, most people are understandably weary over the personal, emotional, financial, and societal upheaval that this has caused. To say that this situation has put one's coping skills to the test would be an understatement. People yearn for a return to some sense of "normalcy". At the same time, that yearning has been tempered by the predicted "second wave" of this pandemic, with increasing infection rates and the return of lockdowns and restrictions that had been previously eased. At the early stages of this pandemic, I had written a blog post highlighting the significant economic impacts this pandemic was having (i.e. loss of jobs, diminished incomes, reduction in asset values and net worth, increasing debt, etc.) and how all of this was complicating the ability to resolve divorce matters. Between the economic upheaval and the uncertainty over what the future would bring, negotiating settlements was becoming a daunting task.
One of the topics which I had touched upon in my earlier blog post was the extent to which this pandemic might impact a family's most valuable asset – their home. Prior to the pandemic, the housing market was looking strong. Homes were moving, prices were rising and everyone was looking forward to a robust spring market. However, when the pandemic hit everything, including the housing market, essentially came to a grinding halt. The number of new home listings, as well as mortgage applications, dramatically declined as stay home requirements took hold and the uncertainties made people leery of moving or taking on new financial commitments. While it was too early to tell how this pandemic would impact real estate values, this uncertainty would likely complicate how to approach the disposition of the marital home for purposes of equitable distribution in a divorce.
Jump forward seven months. The pandemic has resulted in a flight of people out of urban areas and choosing to move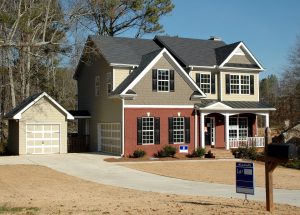 to the suburbs or country. Rather than living like sardines in close quarters with other people where the virus could more easily spread, people sought the openness and space. Further, the restrictions and lockdowns evaporated much of the quality of life living in a city would bring. The racial and societal upheaval following the death of George Floyd only exacerbated and reinforced people's decision to move. The consequence? The housing market throughout much of New Jersey has exploded. Houses are getting snapped up as soon as they hit the market. Bidding wars are prevalent. Home values have risen dramatically. To say that it has become a buyers market would be an understatement. What impact has this had on divorce matters?