The holiday season is upon us and with it comes the joy and at times the tribulation and challenges of family gatherings. This year the holidays might be configured a bit differently than in past years. Uncle Charlie might be participating by Zoom and Aunt Ruth may be sporting her signature mask. This year offers new challenges both because of the pandemic and the Presidential election. Very few of us are neutral regarding issues of: voter fraud, election interference, or the quality and character of candidates. Some of us are Republican, others De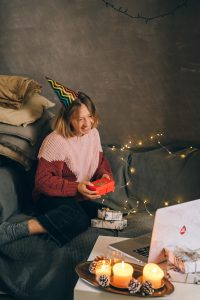 mocrats or perhaps Independents. We all have an opinion and most of us have voted. In a democracy, our job as citizens is to vote. Once we have voted the outcome of the election is left to the States and if contested to the Courts and the Legislature.
As ordinary citizens, we really have nothing after voting to add to the process. No matter how loud you yell at FOX or CBS nothing Is going to change. It is like a football game you may get caught up in cheering on your team but your cheers have very little to do with the outcome. Biden or Trump will ultimately prevail because of the vote and whatever legal process follows. By Christmas, the die will clearly be irrevocably cast and your support or distress or discourse at family gatherings will not move the needle even a little bit.
Out Republic has been around 244 years and will survive the incumbency of either candidate. Politicians and the Press always say this is the most important election of our time. Maybe they are right this time that is a question to debate just not at the Holiday table.