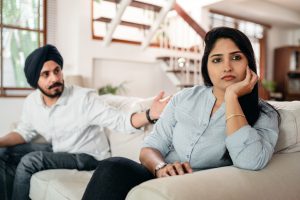 People are always asking me if they should divorce. My stock answer is that the decision to divorce is personal and that I am not qualified to make that decision for the client or even make a recommendation. Everybody has a different view of what a good marriage should look at and it is not mine to Judge. I do when the reasons for divorce seem like an argument that will blow over or the parties are older ask the client to think about options and give it a week to let things settle down and the realities of Divorce hit home. I am aware that not all marriages are built to last and that happiness like beauty is in the eyes of the beholder. Having said that I do have some views of my own about when a Divorce makes sense and when it does not. I am not a mental health professional. I am a lawyer who has practiced in this field for most of my career after a near-death experience ( from boredom) as a tax lawyer.
Often the decision to Divorce has been made by your spouse and you really have no option but if the choice is yours here are some things to think about. If you are in a destructive relationship and your spouse is physically or mentally abusing you should get out. Abusive people do not change. It is not your fault. If your spouse cheats on you and you will only reconcile if they don't stop cheating now and forever and you can not live with a spouse who keeps cheating, get a divorce. My experience shows that once a cheater always a cheater.
If your marriage leaves you so unhappy that each day is drudgery or you find yourself wishing you were dead so the marriage can be over get the divorce. There is life on the other side.