Mass shootings in schools, colleges, movie theaters, churches, concerts and other public spaces have been in the news regularly, leading to disputes over gun control and issues involving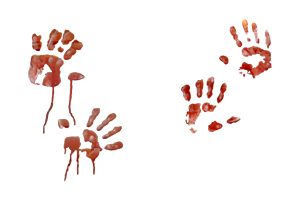 the Second Amendment also in the news, while politicians grapple with how to respond.   It is interesting that after a mass shooting, when those who knew the shooter are interviewed, they commonly indicate that there was no way to predict that the shooter would engage in such violence.   A large portion of mass shooters, however, appear to have in their past abused and/or committed acts of violence towards women in their lives.
For example, in November, 2017 the shooter who killed 26 people (including 8 children) and injured 20 others in First Baptist Church in Sutherland Springs, Texas, had been previously court martialed for physical assault on his first wife and child.  His estranged second wife and her mother attended the church where the shooting occurred and he sent threatening messages to the mother prior to the shooting.   The shooter who attacked Republican congressmen at a basefield field in June, 2017 had been twice accused of domestic battery years prior in Illinois, but the cases against him was dismissed when the victims refused to testify.   The shooter who killed three people at a Planned Parenthood clinic in Colorado Springs had been accused by two former wives of domestic abuse, and had been arrested in 1992 for sexual violence.   In 2016, three people were killed and fourteen injured in an office in Newton, Kansas.  The shooter shot his coworkers after being served with a domestic violence restraining order obtained against him by his girlfriend.  The shooter who committed the largest mass shooting in U.S. history by killing 49 people at the Pulse nightclub in Orlando, Florida abused his wife.  The killer who murdered 6 people and wounded 13 people by stabbing and then opening fire on bystanders in the streets of Isla Vista, California in 2014 out of anger at women who rejected him and refused his advances.  The killer of 32 people at Virginia Tech in 2007 had previously been investigated for stalking two female classmates.  Before killing children in the Sandy Hook Elementary School in Newtown, Connecticut, the mass shooter first killed his own mother.  Just this year, among the thirteen dead at a high school in Santa Fe, Texas was a teenage girl who rejected the romantic advances of the school shooter.