At the end of 2017, Congress passed the long awaited Tax Cuts and Jobs Act of 2017, which was a sweeping tax reform act that broadly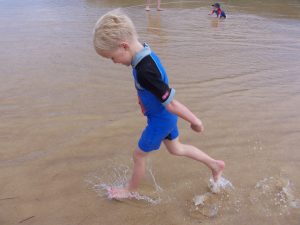 amended the Internal Revenue Code of 1986.  Tax rates were lowered in general for businesses.  As for individuals, the tax code may be more simplified as the standard deduction and family tax credits were increased, while most personal exemptions were eliminated.  New Jerseyans may have heard and may be disappointed by limiting deductions  for state and local income taxes and property taxes (capped at $10,000), and limiting the deduction for mortgage interest.   For individuals receiving income through pass through entities (ie. partnerships and S-Corporations whose owners individually pay taxes on the business income) the new tax law reduces pass through taxes with a 20% deduction after which a lower tax rate will be applied.
It is difficult to determine with any precision how impactful this new tax law, barely two months old, will be on divorcing or separating parents.   There is as of yet no case law or IRS guidelines.  The most important thing for a divorcing or separating couple at this time to do, in addition to speaking with matrimonial counsel, is to speak to an accountant in order to determine the tax ramifications of your divorce or separation.
At the end of 2017, James P. Yudes, Esq. wrote in his blog about the anticipated impact of the new tax law on divorcing couples.  What about the impact on children and children of divorcing or separating couples?