Words matter. Cliche? Perhaps it is.
This is a week that illustrates how words have power.  Remember when then President Clinton responded to a question with the infamous line about the meaning of the word "is"? Presidential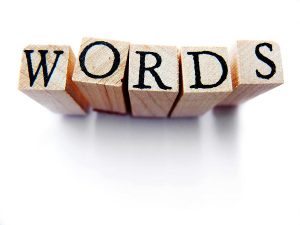 impeachment dangled on a two letter word which most of us took for granted. President Trump attended a "summit" with Vladimir Putin in Helsinki this week.  That's if it was a "summit".  Some said not to use that word.
Now President Trump has claimed that he misspoke when he said the word "would" when he actually meant "wouldn't".   What a difference a correction makes.   The word "Would',  according to some was Treason, whereas the word "Wouldn't" showed love of country.  Words can be befuddling. They can be misconstrued or weaponized. Words are misinterpreted. They are inadvertently blurted out in the heat of argument and regretted. Words once said cannot be unsaid, particularly in this electronic age.