The Jolie/Pitt "Fight Club" continues. I previously blogged about the Jolie/Pitt divorce in "Fight Club: What You Can Learn From Angelina Jolie's and Brad Pitt's Long Term Relationship With Short Marriage".  This week the media was abuzz with news of Angelina Jolie's claims that Brad Pitt is not paying "meaningful child support," which begs the question, what is "meaningful child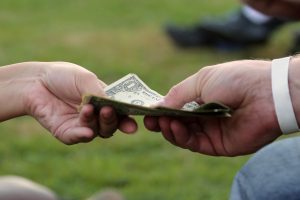 support"? Clearly, Jolie and Pitt are not your average parents. They both earn a significant amount of money. And, even though Jolie may very well be able to support their children on her income alone, that does not negate Pitt's obligation to support the children.  I have blogged before about New Jersey child support when the parties earn more than the income stated in the Child Support Guidelines.
The philosophy behind the New Jersey Child Support Guidelines as stated in the appendix to the Guidelines is as follows:
Child support is the constant duty of both parents.