If you have listened to local radio in recent years, (certainly those stations geared to a more mature audience), you were hard pressed to miss commercials from a "large" insurance broker touting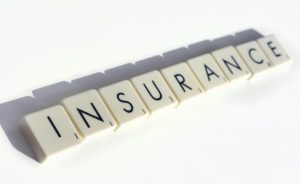 his ability to obtain "affordable" life insurance coverage for persons, notwithstanding whether you had various chronic health conditions, took medications, or were otherwise not in the best of shape. Recently, that same insurance broker has been running a new series of commercials clearly geared to divorced or divorcing spouses, who may be in the position of having to secure life insurance coverage for the benefit of their ex, maybe even more than one. In addition to making me chuckle, these commercials made me think about the issue of life insurance and divorce. In this blog post I will briefly discuss this issue as well as some real life considerations regarding same.
It was generally recognized that support obligations, be they alimony or child support, would end upon the happening of certain sets of circumstances, including the death of the payor. Our Federal tax laws mandated that payments had to end upon death if they were to qualify as alimony. Even our state statutes, N.J.S.A. 2A:34-25, provided that alimony shall terminate upon the death of the payor spouse. However, over the last 50 years or so, the courts of this state, grappling with the financial impact a payor's death would have upon a former spouse or children who were still dependent upon that support, have gradually expanded the extent some sort of "security", including the maintaining of life insurance, would be authorized, if not required, to address same.
The New Jersey Supreme Court in Grotsky v. Grotsky, 58 N.J. 354 (1971), chose to liberally interpret and apply the "reasonable security for the due observance" of alimony and child support orders language of N.J.S.A. 2A:34-23, to allow courts to require a payor parent to maintain life insurance on his life to secure the "due fulfillment of the [child] support ordered during their minority". These sentiments were carried forward in regards to alimony in a case of Meerwarth v. Meerwarth, 128 N.J. Super. 285 (Ch. Div. 1974), aff'd 137 N.J. Super. 66 (App. Div. 1975), aff'd 71 N.J. 541 (1976). In that case, the former wife sought permission to obtain at her expense a life insurance policy on her ex-husband's life and require his cooperation regarding same. The trial court denied this request, concluding that his right to privacy in not submitting himself to a physical examination outweighed any equitable basis or need for this insurance given the ex-wife's favorable financial position. While both the Appellate Division and the Supreme Court affirmed this decision, the Supreme Court noted that under appropriate circumstances and for good cause, a court could order a divorced husband to cooperate in obtaining insurance on his life for the financial protection of his former wife and his children, citing to the "reasonable security" provision of N.J.S.A. 2A:34-23 for this authority. Finally, in the case of Davis v. Davis, 184 N.J. Super. 430 (App. Div. 1982), The Appellate Division affirmed an order of the trial court which required the payor to obtain life insurance on his life [or create a trust fund] for the benefit of his former spouse to "provide some measure of security… for the payment of alimony in the event of [payor's] death", noting that equity cried out for some relief given the formal wife's precarious financial position, lack of equitable distribution, ill health, inability to work, etc.