Earlier this month, a March, 2017 written opinion by family court judge the Honorable Russell J. Passomano, J.S.C. was approved for publication in the matter of BG-v-LH (FM-07-468-13).   In this published opinion the court addressed issues of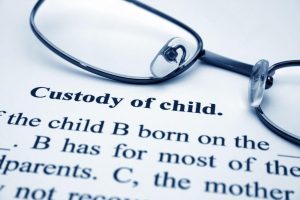 jurisdiction in a custody and parenting time dispute where one party had relocated with the children out of the state of New Jersey, but the parties had reached an agreement as part of their divorce that future custody disputes would be decided under New Jersey law and in New Jersey courts.  This case contains a detailed analysis that a family court undergoes to resolve jurisdiction issues and the application of the Uniform Child Custody Jurisdiction and Enforcement Act.
In this case, the parties married in 1993 and had three children.   By the time of the litigation the eldest child was an adult living in Israel, while the younger two lived with Plaintiff in Massachusetts.    The middle child was disabled and confined to a wheelchair and unable to speak or use his hands due to cerebral palsy.
In October, 2013 the New Jersey family court entered a final judgment as to custody and parenting time.  That custody judgment contained the defendant's consent to allow the plaintiff to move with the children to Massachusetts no later than the beginning of the 2014/15 school year.  The judgment also contained the parties' agreement that until the children were attending college or no longer living at home that the parties would maintain a residence no further apart than the 280 mile distance between the Boston area and the Northern New Jersey area.  The judgment set forth a parenting time schedule for Defendant and a holiday schedule, with the parties sharing use of a specialized van in order to accommodate the middle child's special needs.  The parties consented to continued jurisdiction in New Jersey, and contained the parties' irrevocable consent to submit to the jurisdiction of the courts of New Jersey for any future custody and parenting time disputes, as long as one parent resides in New Jersey.