In the matter of  New Jersey Division of Child Protection and Permanency v. A.S.K. (A-50-17 ___ N.J. ___ (App.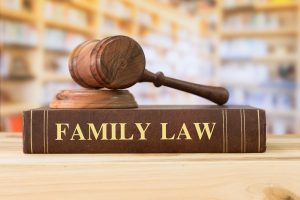 Div. 2018), the New Jersey Supreme Court reviewed the trial court's decision to terminate the parental rights of E.M.C. ("Eric") to his son, A.E.C. ("Adam") based on the record and the application of the best-interests-of-the-child test. Although the Supreme Court affirmed the decision to terminate Eric's parental rights, the Court found that the Division of Child Protection and Permanency ("DCPP") made errors regarding the inability to locate Eric, which delayed the child from receiving permanency for an additional 2 1/2 years. The Supreme Court stated that DCPP's processes would be enhanced by conducting a new search for a parent at each phase of litigation and implementing procedures that retain a party's past contact information.
Termination of parental rights is warranted when DCPP establishes by clear and convincing evidence that the codified four prongs of the best-interests-of-the-child test are met. The four prongs of that test are: (1) "The child's safety, health, or development has been or will continue to be endangered by the parental relationship;" (2) "the parent is unwilling or unable to eliminate the harm facing the child or is unable or unwilling to provide a safe and stable home for the child and the delay of permanent placement will add to the harm. Such harm may include evidence that separating the child from his resource family parents would cause serious and enduring emotional or psychological harm to the child;" (3) whether "[t]he [D]ivision has made reasonable efforts to provide services to help the parent correct the circumstances which led to the child's placement outside the home and the court has considered alternatives to termination of parental rights;" and (4) whether "[t]ermination of parental rights will not do more harm than good."
In this case, the child, Adam, was born on November 14, 2009 and he began living with Eric in March, 2012.  Before Adam came to live with him, Eric had last seen him in July 2011. Adam lived with Eric until July 2013. During that time, DCPP received referrals in April 2012 and September 2012. Eric cooperated with both investigations. Because Adam was residing with Eric, an allegation of abuse and neglect against Adam's mother, A.K. ("Ali") resulting from the April 2012 referral was deemed unsubstantiated.