In the case of Slawinski v. Nicholas, 448 N.J. Super. 25 (App. Div. 2016), the Appellate Division addressed a dispute involving parents who entered into a consent order establishing rights to grandparent visitation but then later wished to abrogate those rights. In this case, a motion was brought by the mother to terminate the visitation rights of the fraternal grandparents, claiming that the children were being harmed by the visits. The Appellate Division reversed the decision of trial court and stated that a parent could not unilaterally modify the consent order granting rights of grandparent visitation. The Court rejected the mother's argument that, "[T]here is no burden that [mother] has to do anything other than say this is not working out, I tried." The Appellate Division addressed grandparent visitation, as follows:
"We recognize that a parent's fundamental right to raise a child as he or she sees fit encompasses the authority to determine visitation by third parties, including grandparents. See Moriarty v. Bradt, 177 N.J. 84, 114-15 (2003), cert. den., 540 U.S. 1177 (2004). Yet, that autonomy gives way to the need to protect the child from harm. Id. at 115. Thus, "grandparents seeking visitation . . . must prove by a preponderance of the evidence that denial of the visitation they seek would result in harm to the child." Id. at 88. "If the court agrees that the potential for harm has been shown, the presumption in favor of parental decision making will be deem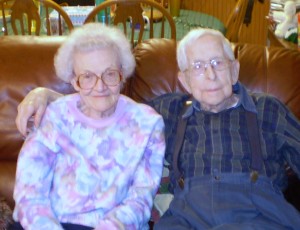 ed overcome." Id. at 117.
Still, proof of harm involves a greater showing than simply the best interests of the child. Id. at 116 (stating that a dispute between a "fit custodial parent and the child's grandparent is not a contest between equals[,]" Consequently "the best interest standard, which is the tiebreaker between fit parents, is inapplicable"). Substantively, it is a "heavy burden." Major v. Maguire, 224 N.J. 1, 18 (2016); cf. Fawzy v. Fawzy, 199 N.J. 456, 479 (2009) ("The threat of harm is a significantly higher burden than a best-interests analysis"). The harm to the grandchild must be "a particular identifiable harm, specific to the child." Mizrahi v. Cannon, 375 N.J. Super. 221, 234 (App. Div. 2005). It "generally rests on the existence of an unusually close relationship between the grandparent and the child, or on traumatic circumstances such as a parent's death." Daniels v. Daniels, 381 N.J. Super. 286, 294 (App. Div. 2005). By contrast, missed opportunities for creating "happy memories" do not suffice. Mizrahi, supra, 375 N.J. Super. at 234. Only after the grandparent vaults the proof-of-harm threshold will the court apply a best-interests analysis to resolve disputes over visitation details. Moriarty, supra, 177 N.J. at 117.