In an unpublished decision in the matter of  T.M. v. R.M., A-4724-16T3 (App. Div. April 5, 2018), the Appellate Division considered a plaintiff's appeal of the trial court's denial of his motion to modify his alimony and child support obligations based on changed circumstances. At the time of the parties' divorce, the plaintiff was earning a salary of $100,000 per year as a limited partner with OTR. In 2011, plaintiff lost his job and was unemployed for eighteen months. The plaintiff became employed again in 2012, earning $38,400 per year.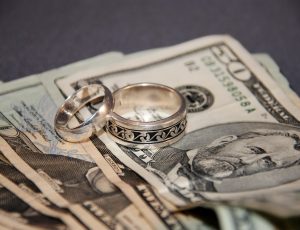 At the time of divorce, defendant was attending nursing school. Pursuant to the  parties' Marital Settlement Agreement (MSA), the plaintiff agreed to pay the defendant $3,000 per month in permanent alimony, and "$1,000 per month payable twice a month in child support." The MSA stipulated these figures were based on plaintiff's yearly income of $100,000, and no income for defendant. The MSA also obligated plaintiff to pay defendant seventeen percent of his annual gross earnings exceeding $100,000, and maintain medical insurance. The MSA stated defendant was working toward her nursing degree, and was expected to graduate in December, 2013. The MSA anticipated defendant would become employed because it stipulated a review of spousal support would occur one year after defendant's graduation. The MSA stated if defendant did not complete her education, an income would be imputed to her.
In 2015, the plaintiff filed a motion seeking modification of his alimony and child support obligations. The Plaintiff argued that he had experienced a permanent change in circumstances as a result of the change in his income. Specifically, the plaintiff stated he earned $38,400 in 2014, $43,000 in 2015, and that he expected to earn $50,000 at the time of the hearing. The plaintiff also argued the parties' MSA provided for a built- in review period tied to defendant's attainment of a college degree and job. In addition, plaintiff argued a reduction in child support was warranted because one son had completed college, was employed full time, and was thus emancipated; their other son had entered college.