The calendar turning to September signifies different things to different people. For some it signals the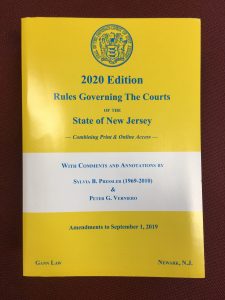 end of heat and humidity, cooler temperatures and changing leaves. For others, it's the kids finally going back to school. To still others, it signals the start of the football season, the excitement of baseball pennant races and playoffs, or the opening of basketball or hockey training camps. However, for lawyers such as myself, the holidays come early as each September brings with it special gifts, namely the annual amendments that have been approved by our Supreme Court to the Rules Governing the Courts of the State of New Jersey.
Unlike last year, a number of these recent Rule Amendments directly impact upon Family Part practice, many being in response to, or in clarification of, statutory changes that went into effect over the last few years. I will summarize and discuss these Amendments over the course of several blog posts.
Arbitration