A few weeks ago The New York Times published an article about a divorce in the United Kingdom caught my attention.  The article was called  "Divorce on Demand? In the U.K., It's Not Quite That Simple".   Does the UK have "divorce on demand"?  What even is divorce "on demand"?   Can spouses in New Jersey get a "divorce on demand"?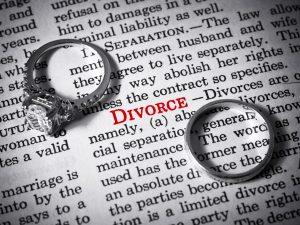 The facts of the case at issue in the article seemed very familiar to me, although the outcome was very surprising.    In 2015, Tini Owens in England, moved out of the home she shared with her
husband, Hugh, and into a neighboring property, claiming that he had verbally abused her.  Tini filed a divorce complaint against Hugh, but Hugh objected and contested the grounds for divorce.   Their trial judge in his written opinion sided with Hugh, finding that Tini had not made out sufficient grounds under their divorce statute to divorce Hugh.