I recently attended a seminar where the topic concerned the obtaining, analysis and use of medical records. While the main focus was how medical records were dealt with in civil litigation matters such as medical malpractice and personal injury cases, it was clear that a number of the issues discussed could apply to Family Court matters as well. A spouse may allege that they are unable to work, or may be limited in what type of work they can do, as a result of some sort of medical or psychological condition or disability, thereby impacting a claim for spousal and/or child support. A spouse may allege that they suffered physical and/or emotional injury as a result of an act or course of abuse by the other spouse leading to a claim for damages in an action for domestic tort. A parent's mental state and any prior treatment with respect thereto may arise in the context of a dispute over custody and parenting time, including as may impact concerns over that parent's fitness and/or the child's welfare. These are just some examples of where the procurement, analysis and use of medical or healthcare records may arise in divorce matters. However, it should be noted that the right to obtain a party's medical and/or mental healthcare records in family law matters is not absolute, as they are generally protected from disclosure by various legal privileges.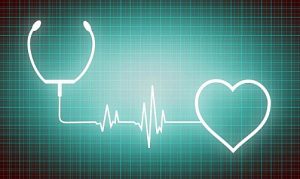 The New Jersey Supreme Court in Kinsella v. Kinsella, 150 N.J. 276 (1997) addressed this matter and established standards for how and when such records may be discoverable and used, including the extent to which a privilege may be waived where a party's physical and/or mental condition has been placed "in issue", and balancing tests to be applied in determining whether a privilege should be pierced or not, even in child custody matters. However, the focus of this blog post is not to discuss the Kinsella standards themselves, or whether such medical or healthcare records may be discoverable or not, but rather nature and scope of the "records" themselves given current technology and seismic changes in the law governing same.
When you mention medical records, most people think of notes written by a doctor or nurse in a "chart" reflecting the reasons for the visit or admission, complaints and symptoms, results of any physical exam or test, diagnosis, treatment, and prognosis. If a hospitalization was involved, such records would usually include admission summaries, progress and treatment notes, consultation reports, diagnostic and lab results, and discharge summaries. Whether handwritten or typewritten, these were the types of "paper" charts most healthcare providers maintained and which were generally provided in response to a request for such records. However, as a result of recently enacted federal law, the way healthcare providers are to keep and maintain patient records has dramatically changed. Paper is out. Unless you are a provider that accepts no governmental or private insurance or is willing to risk substantial penalties, as of the year 2015 health records are now required to be electronically and digitally maintained, not just by individual providers, but as part of a shared network of electronic patient records (EPR). The Health Information Technology for Economic and Clinical Health (HITECH) Act was enacted as part of the American Recovery and Reinvestment Act of 2009 along with the Affordable Care Act (Obamacare) with the goals of not only having a shared, accessible record of a patient's electronically stored health information, but to presumably make a patient's care more efficient and cost effective. Security and privacy concerns aside, healthcare providers were required to secure and implement this new technology within a given time frame or face stiff penalties. During recent doctor or hospital visits, more likely than not you observed the doctor or nurse with a laptop or tablet, rather than a pad and pen. A patient's healthcare information is being electronically recorded utilizing one of the approved software applications, input in various forms and formats and entered into a portal which would be accessible by other healthcare providers or others as may be authorized under the law. That being said, how does this affect the obtaining of healthcare records for discovery purposes?
When you send out an authorization and release for healthcare records, you will likely receive in response a "printed" copy of those records. However, what's printed out would likely be a fraction of patient's complete electronic health record (EHR) or electronic medical record (EMR) with the provider. Hence, rather than simply requesting a provider's medical records or chart, a request for medical records should be made for the patient's complete EHR or EMR, in whatever form or format it is entered and maintained, including in its original digital or electronic format. While medical doctors and hospitals will likely maintain these records electronically, psychologists or other mental healthcare providers may still maintain "paper" records so any request should encompass this possibility. If the providers respond that providing such records in electronic format is a problem, consider making a request that they be made accessible to you for review at the provider's office itself. One other note of caution. Several months back I wrote a blog post summarizing recent Rule amendments dealing with the discovery of electronic information and documents, including "metadata" related thereto. Metadata is a generic term for embedded information in electronic documents reflecting its entire history, including its author, the date and time same was created or revised, any revisions and comments, among other information. An EHR or EMR in its electronic format would likely contain such metadata, which may be discoverable as well, subject to the provisions of R. 4:10-2 and R. 4:18-1. I submit that the complexities and practical impacts created by this shift from paper to electronic and digital healthcare records, not envisioned twenty years ago, may well necessitate that certain aspects of Kinsella being revisited, including the scope of what may be discoverable, and how it is accessed and reviewed to determine whether or what should be, among other considerations.
In any event, in any family matter where a party's medical and mental condition may be in issue, counsel for each party must be cognizant of these issues and the complexities of our brave new electronic and digital world and understand there is no longer such a thing as a simple request for medical records anymore.