It is not uncommon as a family law practitioner to experience a difference in the way the family courts handle cases involving the children of divorced or divorcing spouses (where they are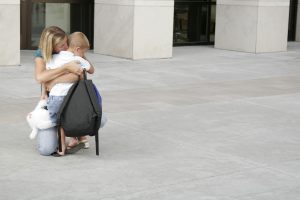 matrimonial cases bearing an "FM" docket number) in the dissolution unit, and children of non-married parents in the non-dissolution unit (those bearing a docket number starting in "FD").  Non-dissolution cases are typically far more summary in fashion and are handled more quickly than they are in the in the cases of divorcing parents.   The good part of this is that the children's cases may be processed more quickly and there is less uncertainty in their lives because the children are not enduring a longer, more drawn out litigation than children of divorcing parents sometimes have to survive.  In non-dissolution cases, however, because they often are so summary, the court does not have the opportunity to become as familiar with the facts and circumstances.
In the recently published Appellate Division opinion in the matter of J.G. v. J.H., A-1312-17 (App. Div. Jan. 2, 2019) expressed some disagreement over how summarily a family court judge resolved a custody dispute between unmarried parents.
John was born in 2012 to mother Jane and father Joseph.  In 2014 the parties entered into a non-dissolution order that provided for their agreement to share joint legal custody of John, with Jane having primary residential custody and Joseph having liberal visitation with him.  In 2015 the parties attempted to reconcile and vacated that order.  The reconciliation did not last.  Jane became engaged to another man and became pregnant.  Joseph filed an order to show cause accusing Jane and her fiance of drug use and asserting that she should not leave John alone with her fiance, asserting that he was a known drug user and convicted felon.  Joseph was awarded temporary sole custody of John based on the concern for violence in Jane's home. The court directed that Jane's visitation with John be supervised and that it occur outside her home.