In the case of M.C. v. G.T., A-4781-15, decided and approved for publication by the Appellate Division on January 2, 2018, the Appellate Division addressed essentially the equitable authority of a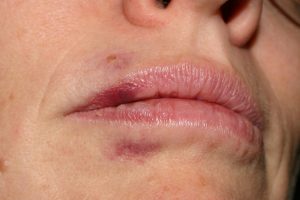 family court judge to enter a restraining order without there being a finding of domestic violence.
Monica and George had a dating relationship when Monica filed a domestic violence complaint against George alleging that he harassed her.  The trial judge did not think either party was credible.   The trial judge did not find that an act of domestic violence occurred.   The judge, however, used her "equitable powers" to enter a final restraining order against George and in favor of Monica.
The Appellate Division examined  the trial court's reliance on P.J.G. v. P.S.S., 297 N.J. Super. 468 (App. Div. 1997).  In that case, the parties sought domestic violence restraining orders against the other based on assault.  The trial court in that case found that Paul had sustained his claim against Patricia and entered a final restraining order against her.  Although the trial judge found that Patricia had not proven that Paul committed any acts of domestic violence against her, the court nonetheless entered a restraining order against Paul.   The Appellate Division in P.J.G. held that there is no jurisdiction for the entry of a final domestic violence restraining order against a defendant whom was not found to have committed domestic  violence.  However, the appellate court also held in  P.J.G., the Appellate Division also held  that a family judge can still enter restraints by invoking a judge's "ample inherent power", and that Paul's ability to obtain a restraining order against Patricia due to assault allowed the trial judge to impose restraints against Paul even though Patricia did not prove he committed acts of domestic violence.   This is because the Appellate Division P.J.G. relied on N.B. v. T.B., 297 N.J. Super. 35, 42 (App. Div. 1997), in which the Appellate Division  held that a family court can use evidence in a failed domestic violence action to issue restraints in the parties' matrimonial action.
Here, the Appellate Division distinguished the case of Monica and George from the P.J.G. and N.B. cases, noting that the latter cases permit imposition on restraings based on evidence heard in a failed domestic violence action in another pending case between the parties.   The Appellate Division reversed the entry of the restraining order against George because it was entered in the same failed action that Monica brought and where there was no other pending action.