The Appellate Division in the recently published case of Bermeo v. Bermeo, A-1312-17, addressed a post-judgment application by a supported spouse seeking to modify alimony based  on her inability to maintain the marital lifestyle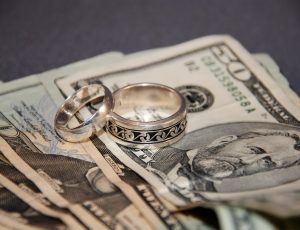 after entering into a marital Property Settlement Agreement and the lack of findings by the court of what the marital lifestyle was pursuant to Crews v. Crews, 164 N.J. 11 (2000).
In this matter, the parties divorced in 2015 after entering into a Property Settlement Agreement that was incorporated into their Final Judgment of Divorce.  The issue raised post-judgment by the Plaintiff, the supported spouse, was the extent of alimony that she was receiving and her inability to maintain a lifestyle comparable to the marital lifestyle.   During the marriage, the parties had a middle class lifestyle.  The Plaintiff was a homemaker while the Defendant earned an average income of $471,000 in the last several years of the marriage.  By the time of the divorce, however, the Defendant had changed jobs.  The parties negotiated a property settlement agreement through counsel that provided that the Husband would pay $4,000 per month in alimony.  The Plaintiff was earning $6,000 at the time of the divorce but the Agreement was based on an imputed income to her of $25,000 per year.  The Agreement also was based on an imputed income of $160,000 to the Defendant.  In addition, the Agreement required the Defendant to pay a percentage of supplemental income earned by the Defendant in the form of commissions, deferred compensation, stock options and bonuses.   The Agreement expressly stated that neither party would be able to maintain a lifestyle that was reasonable comparable to their marital lifestyle and that the parties "freely and voluntarily waive determination of the joint marital lifestyle at this time."
Plaintiff in 2017 filed a post-judgment application seeking an increase in alimony to $6,000 per month, arguing that the Defendant was voluntarily underemployed and that alimony should be based on imputed annual income of $220,000 to Defendant.  After the divorce, Plaintiff had not received supplemental alimony because the Defendant earned $120,000 which was less than the $160,000 of imputed income upon which alimony was based.  The family court judge denied the Plaintiff's application without ordering a plenary hearing or additional discovery and without making a finding as to marital lifestyle pursuant to Crews v. Crews.  The Plaintiff appealed.