One of the many rights litigants have is the right to be represented by counsel of their own choosing. Simple, right? Well, not really. An attorney of your choosing could be disqualified from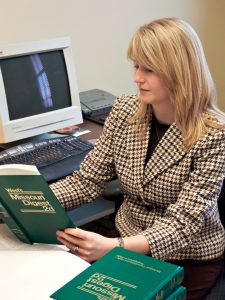 representing you if that attorney had participated in the matter prior to your representation and your adversary does not consent to the attorney representing you.  Additionally, an attorney could be disqualified from representing you if the attorney is likely to be a witness in the matter, under certain circumstances pursuant the Rules of Professional Conduct ("RPC").  Whether the RPC prevents an individual from being represented by an attorney of their own choosing is a fact sensitive matter.
RPC 1.12 states the following:
"(a) Except as stated in paragraph (d), a lawyer shall not represent anyone in connection with a matter in which the lawyer participated personally and substantially as a judge or other adjudicative officer or law clerk to such a person or as an arbitrator, mediator or other third-party neutral, unless all parties to the proceeding give informed consent, confirmed in writing.