In September 2014, the New Jersey Legislature amended this State's statute on alimony.   Among the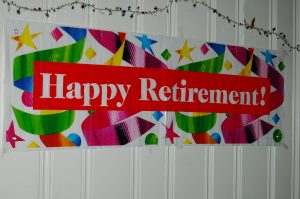 changes that the new alimony statute contains was a provision related to retirement.    The addition that the Legislature made to the alimony statute to include a provision for alimony is lengthy.  N.J.S.A. 2A:34-23(j) now provides that alimony may be modified or terminated "upon the prospective or actual retirement of the obligor."  With any new amendment to a statute, the family court then may have to interpret the statute in order to apply it to family law cases and the legal issues presented to it.  Thus was the case in the recently published family court opinion of the Hon. L.R. Jones, J.S.C. in Mueller-v-Mueller, in which Judge Jones was presented with a family dispute that required him to apply the alimony statute and answer what the term "prospective retirement" means, whether an obligor spouse may  make an application to terminate or modify alimony based upon a future retirement, and when such an application should be made.
In this case, the parties were married in 1986 and divorced in 2006.  At the time of the divorce the parties entered into a settlement agreement in which the plaintiff agreed to pay the defendant permanent alimony of $300 per week.    The agreement was silent on the issue of the plaintiff's future retirement.   Plaintiff filed a post-judgment motion.  He certified that he is now 57 years old, and that he plans to retire in five years when he turns 62, when he would be entitled to retire and receive his full employment related pension benefit.   He asked Judge Jones for an order that would allow his alimony to terminate in five years upon his retirement, explaining that if his alimony obligation did not terminate, he would not be able to afford to retire at that age.  The Plaintiff thus was asking the family court to terminate alimony based on a prospective future retirement, and based on an early retirement given that the plaintiff's full retirement age to receive Social Security retirement benefits is 66, not 62.
Judge Jones first turned to the new alimony statute as it relates to retirement.   N.J.S.A.(j)(1) relates to termination of an alimony obligation established by an order entered after the new statute was entered in September, 2014, which would not apply to this case.  Subsection (j)(2) relates to modification of alimony based on early retirement, and subsection (j)(3) relates to modification of an alimony obligation that was established before September, 2014, which was the case in Mueller.