In this Appellate Division case entitled New Jersey Division of Child Protection and Permanency v. S.K., A-2734-15 (App.Div. August 31, 2018), the defendant argues the Family Part Judge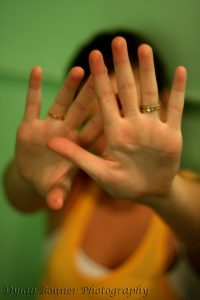 improperly drew an adverse inference against him when he invoked his right against self-incrimination under the Fifth Amendment to the United States Constitution and this New Jersey's evidence rule, N.J.R.E. 503, in response to DCPP's (the "Division") request to call him as a witness in the fact-finding hearing. This issue has not been addressed in a published opinion by any court in New Jersey. The Appellate Division held that a Family Part Judge may not draw an adverse inference of culpability against a defendant who invokes his right against self-incrimination to refuse to testify at a Title 9 fact-finding hearing.
In this case, after an interview with the Division caseworker, the defendant's two daughters, Jane and Kate, were taken to the police station for interviews as a result of Jane claiming that the defendant abused her when she was younger. Jane told the detective that the sexual abuse began when she was six years old and continued until she was approximately eleven. When the detective asked her if she could tell him what happened, she answered: "No. It's . . . I don't actually remember, I have[a] bad memory." She also claimed she could not remember the last time he molested her.  Through the use of drawings of male and female bodies and pointed to specific body parts to ask Jane where the defendant had touched her, Jane told the police that the defendant touched specific body parts with "his hand and dick."She claimed he kissed her lips while she was laying down, and touched her "boobs"with his hand, and her vagina with his "dick and hand." With respect to her vagina, she claimed he touched her "on the inside." She estimated the molestation occurred less than 20 times.
The detective also interviewed Kate, who at first claimed that Jane did not tell her about the abuse but after the detective pressed, Kate claimed that Jane may have told her something a while ago but she could not remember.