In a number of my divorce cases, a client will complain that the other spouse is a spendthrift or is reckless with finances. They may recount that the other spouse has a gambling problem, has an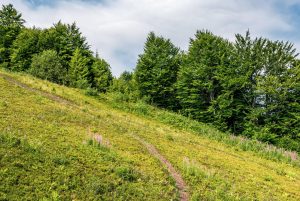 addiction, or has made poor business decisions. They may express concerns that the spouse may have incurred debts and liabilities as a result of these actions. They question the extent they may also be liable for same in the disposition of the divorce matter. They wonder whether their marital assets, and most notably the marital home they own together, is at risk as a result. To the extent the marital home or other assets were owned as "tenancy by the entirety", the recent case of Jimenez v. Jimenez, 454 NJ Super 432 (App. Div. 2018), appears to protect same, at least from the reach of third-party creditors themselves due to the actions of a "free-wheeling spouse".
Before discussing this case, what exactly is meant by a tenancy by the entirety. A tenancy by the entirety is a form of joint property ownership available only to spouses that is created when property is held by a husband and wife with each becoming seized and possessed on the entire estate. Each co-tenant enjoys the right of survivorship, meaning that after the death of one, the survivor takes the whole. Historically it was predicated on the presumed unity of spouses, and was a means of protecting marital assets during the marriage and to serve as security for one spouse on the death of the other. A tenancy by the entirety is created when a husband and wife together take title to an interest in real or personal property under a written instrument designating both of their names as husband and wife. It is also created when a husband and wife become lessees of property containing an option to purchase it, or when an owner spouse conveys or transfers and interest in that property to the non-owner spouse and the former jointly, in both circumstances there being a written instrument and a designation of both of their names as husband and wife.
The Jimenez case involves third-party creditor rights in regards to real estate held by spouses as tenants by the entirety. In this matter, a husband and wife had purchased a tract of vacant land in Mansfield, New Jersey. Subsequently, persons related to the spouses filed a complaint in the Law Division against the husband seeking repayment on a line of credit they allegedly extended to him as well as repayment of additional funds he allegedly owed them. A Consent Judgment was ultimately entered into between the creditors and the husband. When other efforts to make collection on this judgment failed, the creditors moved to compel the partition sale of the Mansfield property. The trial court declined to do so relying upon the provisions of N.J.S.A. 46:3-17.4. The creditors appealed. The Appellate Division affirmed.