In the matter of  New Jersey Division of Child Protection and Permanency v. A.S.K. (A-50-17 ___ N.J. ___ (App.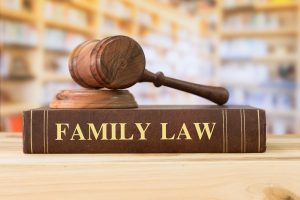 Div. 2018), the New Jersey Supreme Court reviewed the trial court's decision to terminate the parental rights of E.M.C. ("Eric") to his son, A.E.C. ("Adam") based on the record and the application of the best-interests-of-the-child test. Although the Supreme Court affirmed the decision to terminate Eric's parental rights, the Court found that the Division of Child Protection and Permanency ("DCPP") made errors regarding the inability to locate Eric, which delayed the child from receiving permanency for an additional 2 1/2 years. The Supreme Court stated that DCPP's processes would be enhanced by conducting a new search for a parent at each phase of litigation and implementing procedures that retain a party's past contact information.
Termination of parental rights is warranted when DCPP establishes by clear and convincing evidence that the codified four prongs of the best-interests-of-the-child test are met. The four prongs of that test are: (1) "The child's safety, health, or development has been or will continue to be endangered by the parental relationship;" (2) "the parent is unwilling or unable to eliminate the harm facing the child or is unable or unwilling to provide a safe and stable home for the child and the delay of permanent placement will add to the harm. Such harm may include evidence that separating the child from his resource family parents would cause serious and enduring emotional or psychological harm to the child;" (3) whether "[t]he [D]ivision has made reasonable efforts to provide services to help the parent correct the circumstances which led to the child's placement outside the home and the court has considered alternatives to termination of parental rights;" and (4) whether "[t]ermination of parental rights will not do more harm than good."
In this case, the child, Adam, was born on November 14, 2009 and he began living with Eric in March, 2012.  Before Adam came to live with him, Eric had last seen him in July 2011. Adam lived with Eric until July 2013. During that time, DCPP received referrals in April 2012 and September 2012. Eric cooperated with both investigations. Because Adam was residing with Eric, an allegation of abuse and neglect against Adam's mother, A.K. ("Ali") resulting from the April 2012 referral was deemed unsubstantiated.
A September 2012 referral of neglect and inadequate supervision was deemed to be unfounded because the investigation confirmed that Adam continued to reside with Eric, although child welfare concerns persisted regarding Ali's admitted drug use. In June 2013, Ali gave birth to a third child and asserted that Eric was the father. By July 2013, Eric and Adam were living with Ali.
In December 2013, the DCPP was granted care and supervision of all three of Ali's children, including Adam. The children were eventually placed with M.L. ("Maisie"), a resource identified by Ali.  DCPP could not contact Eric because his whereabouts were unknown.
In May and June 2014, DCPP conducted an extensive search to locate Eric.  DCPP found Eric by accident on June 18, 2014 during an unannounced visit to Ali's home.  The caseworker exchanged contact information with Eric. She also advised him that a Family Team Meeting was scheduled and that it was important for him to attend that meeting. Eric, however, did not attend the meeting and after the caseworker contacted him about the importance of attendance, his telephone number was shut off.
DCPP's goal changed from reunification of the three children to adoption, and in January 2015 DCPP filed a complaint for guardianship. Again DCPP could not locate Erica for an extended period of time.  Eventually, Eric's grandmother gave an address for Eric to a DCPP case worker, who met with Eric. Eric's first appearance in the guardianship litigation was on January 14, 2016, approximately eleven months after it had been initiated. Eric expressed a desire to parent and visit with Adam. A psychological evaluation was scheduled and guardianship proceedings commenced. Eric attended few of the many scheduled appearances and never had an evaluation. Although he requested visitation with Adam, Eric had only two hours of supervised visitation and did not visit Adam at the foster home.
The court found that DCPP had established the first element, citing Eric's missed appearances, failure to visit Adam, and lack of a plan for correcting the situation. The trial court also found that DCPP met the second prong in light of Eric's inaction. The Appellate Division agreed with the trial court.  As to the third prong, the trial court cited DCPP's attempts to contact Eric and his failure to appear at appointments, as well as DCPP's consideration of alternative placements. The trial court found that DCPP met the third prong. The Appellate Division agreed, rejecting Eric's arguments that his failure to be evaluated was excusable and that DCPP should have considered placing Adam with Eric's mother.  As to the fourth prong, the trial court found that it was satisfied by clear and convincing evidence, relying primarily on the psychologist's testimony. Noting that the evidence demonstrated that Adam had an emotional attachment to Maisie, who wanted to adopt Adam and his siblings, and that there was a lack of evidence that suggested that Eric, who was an inconsistent presence in Adam's life, could ameliorate the harm to Adam.  The appellate court agreed.
The New Jersey Supreme Court affirmed the Appellate Division's ruling because Eric was located and the Court perceived no prejudice to him in this proceeding attributable to the delay in service. The Supreme Court stated, however, ". . .The errors in this instance –anomalous as they may be –created needlessly drawn out proceedings that have now kept Adam from receiving permanency for an additional [2 ½] years."  DCPP made representations about enhancing its efforts to diligently search for and serve absent parents but the Court noted that DCPP had deviated somewhat from its normal procedures and suggested that DCPP not create such future delays by attempting at each phase of the case to locate missing parents.