Approximately three years after the firestorm caused by the release of the elevator video showing star running back, Ray Rice, punching and knocking unconscious his then fiancé, the National Football League is once again in the headlines, this time for announcing that after its own investigation, the league was suspending another running back, Ezekiel Elliott, for six games for violating its Personal Conduct Policy, concluding that Mr. Elliott had committed acts of domestic abuse against his former girlfriend in 2016.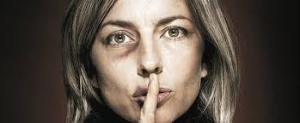 While the NFL has had to deal with a number of domestic violence incidents involving a number of players since the Ray Rice situation, the reason why this made the headlines was because it involved one of its star players, a winner of several Rookie of the Year Awards for his performance last year as a member of "America's Team", The Dallas Cowboys. Unlike the debacle in the Ray Rice matter, the NFL Commissioner, Roger Goodell, for the most part has been lauded for his handling of the Elliott matter.
This six game suspension appears consistent with the NFL Personal Conduct Policy instituted after the Ray Rice situation whereby those found to have committed domestic violence would be subject to a suspension of six weeks without pay for the first offense, with a second offense resulting in banishment from the league. Mr. Elliott has continuously denied the accusations made against him, and has filed an appeal of his suspension. How it will play out is yet to be determined. Whether Mr. Elliott did or did not do the things he was accused of, or whether the punishment meted out by the NFL was warranted is not the subject of this blog. Rather, it is a powerful example that when it comes to domestic violence even in the absence of a legal adjudication of guilt or innocence, others may still pass judgment on accusations with resulting serious consequences.
Mr. Elliott was accused by his former girlfriend of pushing her against the wall in February, 2016 and of assaulting her on several occasions in July, 2016 resulting in bruises about her body. While reports were filed, Mr. Elliott was not arrested nor were charges filed in either case. Notwithstanding this, because allegations of domestic violence were raised, the NFL launched its own investigation, consistent with its standard protocol, to determine if the player violated its Personal Conduct Policy which might result in discipline even if the player was not legally charged or convicted. As a result of this investigation, the NFL concluded that there was "substantial and persuasive evidence" supporting a finding that Mr. Elliott had been physically violent with the accused, determined that he violated the Personal Conduct Policy and assessed its six game suspension. Mr. Elliott has challenged these findings. Even though Mr. Elliott was neither charged nor convicted in a court of law, according to the NFL, Mr. Elliott is considered guilty of the actions of which he was accused. As a result, beyond the loss of six games pay, Mr. Elliott's reputation and marketability likely had been irreparably harmed. A second set of domestic violence accusations may result in a permanent loss of his livelihood. Serious consequences indeed. If Mr. Elliott did the things he was accused of, he deserves what was coming to him. If not, what recourse would he have? Since no charges-domestic violence or criminal-were filed, he could not even fight the accusations in the court of law to determine his guilt or innocence. Upon which standards did the NFL conduct its investigation? Was it like a prosecutor presenting only its case to a grand jury? To what extent was Mr. Elliott or his representatives allowed to participate in that investigation or confront the evidence or witnesses against him? Did it start with a presumption of guilt as a backlash to the beating the NFL took in the court of public opinion in the Rice case? What does all this have to do with domestic violence cases generally?
Not everyone accused of committing domestic violence is a sports star, celebrity or public figure. As family law practitioners, we know that those accused of committing domestic violence come from all walks of life. Many are involved in careers that are subject to codes of personal conduct or moral turpitude requirements, i.e. police officers, teachers, doctors, lawyers, just to name a few. Whether representing the victim or the accused, we are often confronted with the reality of having to choose between having an adjudication of domestic violence with its attendant consequences, including a possible loss of job or career, versus attempting to resolve the issues short of same, generally in the form of an Order for Civil Restraints entered in another family court proceeding. Pursuing the second option was often viewed as the way of avoiding the adverse, financial consequences to the family of a domestic violence adjudication. However, in light of the Elliott matter, can those consequences be avoided? Would accusations, allegations or even charges without an adjudication of legal guilt be enough to brand someone a domestic violence offender with its attendant consequences to ones career, livelihood, reputation etc? Should an employer, professional board, or the court of public opinion be able to pass judgment on those accusations even when the legal system has declined to do so? Upon which process? Upon which standards? Is the only way to avoid this to have all domestic violence matters to be adjudicated in a court of law and let the chips fall where they may? Even a dismissal of a domestic violence charge is no guarantee of avoiding the adverse consequences of a prior accusation or same. For example, our courts have held that one does not necessary have automatic right to a return of weapons seized at the time a domestic violence temporary restraining order was entered, even after the underlying domestic violence action is dismissed.
There is no debate that domestic violence is a serious societal problem and must be dealt with forcefully. However, there is also no question that domestic violence is a complicated issue. When newsworthy cases like the Rice and Elliott matters arise, they highlight how complicated they are. For too long the plight accusations of domestic violence victims and their accusations of domestic abuse were ignored. Society has finally woken up to scourge of domestic violence and our laws have sought to address it. Whether the NFL's punishment of Mr. Elliott was deserved or not, it is important that in our quest to protect the victims and to punish the perpetrators of domestic violence, the pendulum must not swing so far that we loose sight that even the accused have rights.