In New Jersey, it is well established that both parties have an obligation to support their children financially.  Accordingly, child support obligations are one of the primary issues dealt with when a marriage or relationship ends between people who have children, whether it be my consensual agreement or court order. However, the amount of child support due may be subject to a later modification.  After the entry of a child support obligation, there are a number situations or circumstances that can occur that might warrant a later termination of modification of that child support obligation, including but not nearly limited to the following: the child's emancipation, a change in the child's needs, the involuntary loss of income to one of the parents, or a substantial increase in the income of either parent.  However, one specific issue that has come up on a number of different occasions, with a number of differing and varying results, is the incarceration of the noncustodial parent.  In a December, 2014 unpublished family court decision in a case called L.A. v. M.A., the Honorable Lawrence R. Jones, J.S.C. takes an in-depth look at this issue with one key, distinguishable factor that raises the following question: What if the parent that is incarcerated was convicted of a crime against the child for whom child support is being paid?
There are essentially two leading cases in New Jersey, when it comes to this general issue.  In Halliwell v. Halliwell, 326 N.J. Super. 442 (App. Div. 1999), the Appellate Division took a look at the issue of incarceration and its impact, if any, upon the termination or modification of child support.  In Halliwell, the defendant was convicted of an unspecified crime and sentenced to a prison term of four (4) to fifteen (15) years to be served out of state in Ohio.  At that time, the defendant in that case was obligated to pay $75 per week in child support at the time of his incarceration.  The defendant sought the termination of his child support obligation for the term of his prison sentence because Probation continued to charge him with $75 per week, and arrears began to accrue as he had no ability to pay that amount during his incarceration.  Ultimately, the Appellate Division held that a court may suspend an imprisoned obligor's child support obligation, while essentially deferring adjudication of any motion to decrease support on the substantive merits until such time as the obligor was no longer incarcerated.  In other words, the obligor's support obligation would continue to accrue, as arrears, but there would be no enforcement of that obligation and the obligor could not be held in violation of litigant's rights for as long as he or she remained incarcerated.
In Kuron v. Hamilton, 331 N.J. Super. 561 (App. Div. 2000), the Appellate Division reviewed a case involving a child support obligor who had already been disbarred from the practice of law and was facing a potential, long term incarceration.  In that particular case, the defendant was disbarred for misappropriating $500,000 worth of a client's funds and faced charges stemming from that same conduct.  At that time, that defendant was required to pay a sum of $2,750 per month in child support.  (Anecdotally, this same defendant was also required to pay $2,750 per month in spousal support, which he also sought termination or modification of at the time of his application).  Ultimately, the Appellate Division held that incarceration was not akin or analogous to a voluntary act prohibiting relief from a child support obligation.  Accordingly, the Appellate Division disfavored any brightline rule that incarceration necessarily precluded a modification of support on the basis of changed circumstances.  The Kuron Court opined that the process of assessing and enforcing financial obligations in family court is meant to be an evaluation and analysis of all equitable considerations which emanate from a specific case and all of its individual facts and circumstances.  In other words, Kuron essentially stands for the principle that any application for termination or modification of child support based upon incarceration of the obligor parent should be treated on a case by case basis, taking into consideration all of the relevant facts and circumstances of that individual case.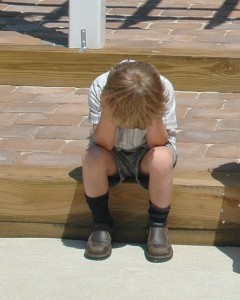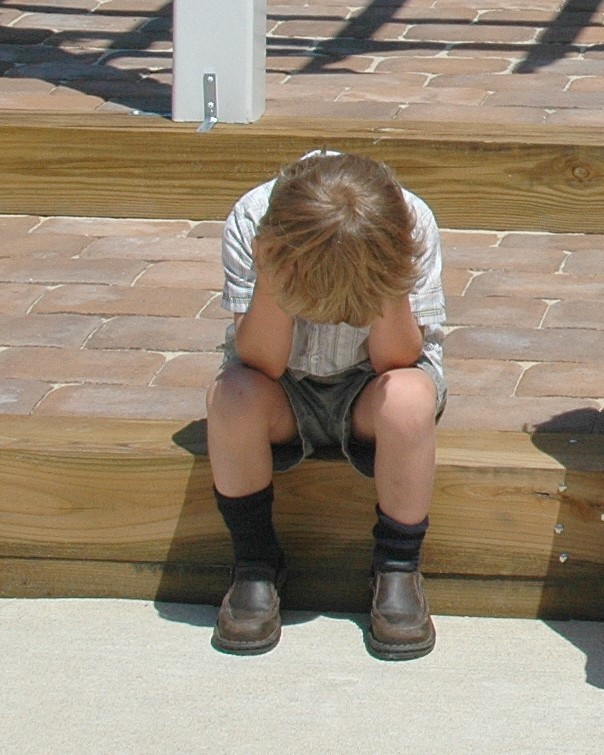 In the present case, Judge Jones was tasked with a set of facts and circumstances that were unique and a matter of first impression.  At the time of the defendant's incarceration, which was a sentence of thirteen (13) years, he was obligated to pay $146 per week in child support.  However, his incarceration, which stemmed specifically from his actions against his own daughter including aggravated sexual assault and endangering the welfare of a child, was not yet finalized when the parties settled their divorce by way of marital settlement agreement on April 6, 2010. In fact, the parties even built into their agreement a clause that addressed those pending charges and the terms and provisions that would occur if and when the defendant was incarcerated. After being incarcerated, the defendant then brought the application which was the subject of Judge Jones' decision, which sought to terminate or modify his child support obligation based upon his incarceration.  Ultimately, Judge Jones denied the defendant's application as being inequitable and unjust under the circumstances, primarily relying upon the fact that the child who relied upon on the support the defendant was trying to terminate or reduce, was also the victim of the crimes that landed the defendant in prison in the first place.  In an alternative argument or basis, the Court also opined that the parties' marital settlement agreement, wherein the defendant agreed to the terms of no enforcement but continued accrual of arrears during any potential incarceration, warranted the result and would not be modified by the Court.
Based upon this current ruling, which is not binding precedent on other courts but may be persuasive to another court, more or less falls in line with the resulting test from Kuron and its progeny, that each case should be treated individually weighing the facts and circumstances present in that particular case.  It should be noted that nothing in this opinion or any other prior opinion precludes an individual from seeking the termination or modification of child support during incarceration, however, it will be a case by case determination and the obligor has an uphill battle to meet his burden of proof.  The attorneys at James P. Yudes, P.C., are well versed in this and many other facets of matrimonial law and are therefore willing and able to assist you with any of your matrimonial law needs.