When does it make sense to hire your own expert and when does it make sense to use a joint expert with your spouse? Using a joint expert saves money, obviously, but is the saving worth the lack of control and flexibility? It depends. The more sophisticated the issue related to the asset the more important it is to have your own expert. For example, under our law, a premarital asset is exempt from equitable distribution unless it appreciated by an active effort of a spouse during the course of the marriage. So if you started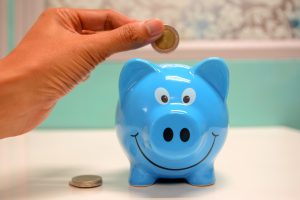 a business before the marriage the question is what part of any appreciation of the asset is related to market forces and what percentage is related to your efforts. This is a complex issue with many nuances if you have a joint expert they may not feel that all such nuances should be investigated without an agreement. You will not have the same freedom to speak to the expert and your lawyer will certainly be limited in his/her ability to instruct the expert and to discuss concepts. Market forces and the time value of money may play a role in the increased value of your business and the savings if you do not have to share a portion of your businesses' appreciated value can far exceed the cost of an independent expert.
Inherited assets are also exempt from distribution however once again active appreciation in that asset is distributable. You may have inherited an office building during your marriage. The value of that building when inherited is exempt however if it has appreciated in value during your marriage you will need to prove that the appreciation is not due to your effort but due to market forces. Having your own expert to navigate the appreciation and to explain how the property appreciated could have a critical impact on how much you will need to pay your spouse. In February I will be giving a seminar for the New Jersey Institute of Continuing Legal Education dealing with valuation issues including identifying how to distinguish active from passive appreciation. Joining me will be a Real Estate Appraiser, a Forensic Accountant, and an Appellant Division Judge. This is a complex issue in matrimonial litigation and the outcome can have a tremendous impact on the outcome of your case. Money is a commodity and we use it to value other commodities such as Real Estate and Business Ventures. Money can change in value because of inflation or depression or simply over time. World opinion may also have an impact on the relative value of a dollar. If you use the dollar to value assets without further insight into the factors that affect the value of the dollar you could be economically harmed. If you are looking for a real appreciation you need to stabilize the dollar in the year of valuation relating it to the value of the dollar in the year of acquisition.
Not all appreciation is active distributable appreciation. World or local economic changes may affect value wholly unrelated to owner effort. For example, real estate may appreciate because of zoning changes unrelated to any owner effort or because of market factors that might inflate value; a perfect example is the appreciation in the value of residential real estate in New Jersey caused by the exodus of high-income people from New York City as a reaction to Covid and taxes. This spike in value is clearly due to market reaction to the demand for none urban housing.
There may be times when a joint expert makes sense however you should discuss with your lawyer what issues you may be sacrificing in agreeing to a single expert before you decide.