T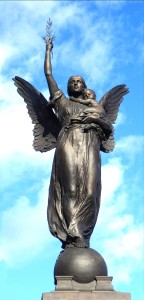 he jurisdiction of the Family Part of the New Jersey Superior Court to make orders determining custody is based upon the common law doctrine of parens patriae, which imposes upon the court an affirmative duty to protect the best interests of minor children. The members the New Jersey Judiciary that serve our State in making these decisions will tell you that these decisions are some of the most difficult they have faced in their professional careers and also some of the most rewarding. On December 15, 2015, the Supreme Court of New Jersey issued an opinion modifying and affirming the Appellate Division's decision denying the appeal by the New Jersey Division of Child Protection & Permanency in the case of New Jersey Division of Child Protection & Permanency v. K.N. and K.E., 435 N.J. Super. 16 (App.Div. 2014), wherein the "Division" appealed from a June, 2013 order that awarded custody of T.E. ("Tommy"), the six-year-old son of K.N. ("Kara") and T.E. ("Kevin") to his maternal grandmother as a paid resource placement parents.
The litigation began in May, 2013 when the Division filed an emergency application seeking care and supervision of Tommy, who was then in the custody of his mother, Kara, who was living her grandparents who had another daughter living with them as well as four other grandchildren. In 2007, the Division was granted custody of Tommy due to incidents of domestic violence between Kara and Kevin and their drug use. After Kara and Kevin anticipated in Division services, the family was reunited.
The Division became involved again when the domestic violence again occurred and when Kara failed to show up for drug screening at the drug treatment program she was actively attending. The Division discovered that Kara was pregnant and that her father believed she had stolen his pain medication. Tommy told the Division where his mother, Kara, hid her pills and she tested positive for opiates. Tommy's father, Kevin, had left the family around this same time. As a result, the Division then removed Tommy from his grandparents' home and placed him with his great aunt, without notice to Tommy's court appointed law guardian who in turn reported that the Division had not informed the law guardian or the court about removing Tommy from his grandparents' home. The law guardian also observed that Tommy eas suffering from his displacement and the Tommy felt that his removal was his fault.
In further support of its decision, the Division indicated that Tommy was removed after discovering a domestic violence history involving his grandparents. A 2004 Division report referred to substantiated a finding of neglect against Tommy's grandfather in 2004 where he was found to have neglected his mother Kara on account that he had witnessed his grandfather putting a gun to the head of Tommy's grandmother. The Division case worker also said that Tommy's grandfather had swastika flags up in the home and was verbally abusive to Division case workers. The court found that the 2004 Division report did not show that there was presently a risk of imminent harm to Tommy that warranted Tommy being removed without due process or notice to the parties. The court noted that the finding of neglect against his grandfather was 9 years prior. The court further found that because domestic violence proceedings are civil in nature, that this did not disqualify his grandparents from being licensed as paid resource family parents. As such, the court ordered Tommy returned to grandmother.
The Appellate Division ruled that N.J.S.A. 30:4C-26(a) allows the Division to identify and approve a child's placement with a resource family to provide day to day care. A resource family parent is any person with whom a child in the care, custody or guardianship of the division is placed for care. Resource family parents are entitled to notice and an opportunity to be heard at a court review or hearing. The Resource Family Licensing Act states that it is in the public interest for resource family parents to be licensed and regulated to ensure the safety of children placed with them and to ensure that the resource family parents are of good moral character. N.J.S.A. 30:4C-27.9 provides that a license may be denied "for good cause, including but not limited to", the conviction of an applicant or any adult member of the applicant's household of a crime or a determination that an incident of child abuse or neglect by an applicant or adult member of the applicant's household has been substantiated unless the applicant or household member poses no continuing risk of harm to the child and the issuance of the license is in the best interest of the child. A license can also be denied due to any conduct that either adversely affects or is a serious hazard to the education, safety and well-being of a child living in the resource family home. The licensing statute states that a person "shall be disqualified" if the applicant or household member was convicted of several listed offenses, including domestic violence. Before denying a license, the Division had to provide notice and an opportunity to be heard. The New Jersey Supreme Court further clarified that entry of a temporary or final restraining order may be considered by a Family Part judge as a factor in child's placement review, but does not automatically disqualify a potential resource parent under the Act