On February 1, 2017, the New Jersey Appellate Division published its opinion in the case of New Jersey Division of Child Protection and Permanency v. V.E., A-0586-15T4 — A.3d —- (2017). V.E.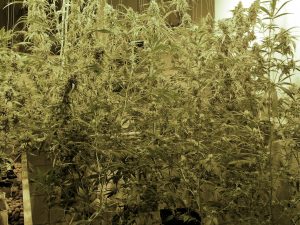 is the mother of R.S. now age nine.  V.E. appealed an administrative finding of the New Jersey Division of Child Protection and Permanency  ("DCPP) that "established" a finding of abuse or neglect without her first being given an evidentiary hearing. The Appellate Division reversed the decision of the trial court to not afford V.E. a plenary hearing "because an established finding is a finding of child abuse or neglect under N.J.S.A. 9:6–8.21(c)(4), subject to disclosure as permitted by N.J.S.A. 9:6–8.11a(b) and other statutes, due process considerations require a party against whom abuse or neglect is established be afforded plenary administrative review. The agency's denial of an administrative hearing is reversed."
V.E. and  R.S. resided in a multi-family home where, allegedly unbeknownst to V.E., a sophisticated marijuana growing operation was underway in the basement apartment. V.E. and R.S. lived on the first floor of the two-family home. One day a kitchen grease fire occurred on the second floor while R.S. was at school. The fire department forcibly entered the basement through a back door while searching for the gas line and discovered the marijuana growing operation. The police described the scene as a "'sophisticated … growing operation,' which included a makeshift irrigation system, fans, fluorescent lights, and heat lamps. The entire building was evacuated after the Hackensack Building Department condemned the structure because of the possible gas leak and an 'unsafe overload of the electric panel.' Narcotics Detective Alexander Lopez–Arenas took over the criminal investigation. He noted the "entire home smelled like marijuana" and valued the growing operation at approximately $2,000,000."
As a result, V.E. was charged with child endangerment and various drug-related offenses and sent to the county jail. R.S. was placed with his Godmother, and the DCPP moved forward with filing a verified complaint for custody of R.S., pursuant to N.J.S.A. 9:6–8.21 and N.J.S.A. 30:4C–12.  The trial court upheld R.S.'s emergency removal and placement outside his home. As a result,  DCPP was granted legal and physical custody of the child with provisions for supervised visitation, substance abuse evaluations, and random urine screenings for the parents.  DCPP then interviewed V.E. and learned that she knew nothing of the growing operation. The child's father also confirmed that another individual rented the basement and he denied knowledge that drugs were in the home. During DCPP's interview with the child, R.S., he appeared "happy and talkative" during his interview. He also confirmed that he and his mother only entered the laundry room in basement and did not see any plants.
A report was later prepared finding that "'substantial risk of injury and environmental neglect' was 'established' against V.E. and A.S. Noting V.E: 'was placed [at] a substantial risk of harm as the home [where] he was residing was condemned for illegal wiring which was used to conduct an elaborate, illegal marijuana growing operation complete with an irrigation system, security cameras and lighting.'" The report was later released to V.E.'s attorney. DCPP claimed at a Case Management Conference with the court that the report: "'established' neglect against both parents". V.E.'s counsel objected to the proposal of dismissing the Title 9 complaint to proceed solely under Title 30, arguing: [W]e are objecting to the Division's request for a dismissal of the Title 9, since we do want an opportunity for a fact finding, and we do want an opportunity to have the Division put forth their proofs, and indicate a specific reason and prove by a preponderance of the evidence that this child is an abused [or] … neglected child."  The trial court denied V.E.'s request, and she appealed.
In the Appellate Division's decision, the Court noted that at the conclusion of an investigation: "The Division [DCPP] may conclude an abuse or neglect allegation is: 'substantiated,' 'established,' 'not established,' or 'unfounded.' N.J.A.C. 3A:10–7.3(c).  The regulations explain:
Furthermore, the following "aggravating factors" to determine whether abuse or neglect should be substantiated or established:
Institutional abuse or neglect;
The perpetrator's failure to comply with court orders or clearly established or agreed-upon conditions designed to ensure the child's safety, such as a child safety plan or case plan;
The tender age, delayed developmental status, or other vulnerability of the child;
Any significant or lasting physical, psychological, or emotional impact on the child;
An attempt to inflict any significant or lasting physical, psychological, or emotional harm on the child;
Evidence suggesting a repetition or pattern of abuse or neglect, including multiple instances in which abuse or neglect was substantiated or established; and
The child's safety requires separation of the child from the perpetrator.[N.J.A.C. 3A:10–7.5(a).]
The court also looks at the following mitigating factor:
Remedial actions taken by the alleged perpetrator before the investigation was concluded;
Extraordinary, situational, or temporary stressors that caused the parent or guardian to act in an uncharacteristic abusive or neglectful manner;
The isolated or aberrational nature of the abuse or neglect; and
The limited, minor, or negligible physical, psychological, or emotional impact of the abuse or neglect on the child.[N.J.A.C. 3A:10–7.5(b).]
Here, the Appellate Division explained that a "'substantiated' finding applies to the most severe cases, and specifically results in matters involving death or near death, inappropriate sexual conduct, and serious injuries requiring significant medical intervention, or repeated acts of physical abuse. N.J.A.C. 3A:10–7.4. Although an 'established' finding of abuse or neglect appears to apply to less egregious conduct, regulations make clear "[a] finding of either established or substantiated shall constitute a determination by the Department that a child is an abused or neglected child pursuant to N.J.S.A. 9:6–8.21." N.J.A.C. 3A:10–7.3(d) (emphasis added). See D.B., supra, 443 N.J. Super. at 442. Conversely, '[a] finding of either not established or unfounded shall constitute a determination by the Department that a child is not an abused or neglected child pursuant to N.J.S.A. 9:6–8.21.' N.J.A.C. 3A:10–7.3(d)." On appeal, raising issues of procedural due process and fundamental fairness, V.E.  argued that an "established finding essentially places her in the same legal position as a substantiated finding and the resulting adverse consequences and stigma relating to the same without any hearing as to merits of the findings.   The Appellate Division agreed and remanded the case back to the trial court.  V.E., who has also been reunited with her son, will now be afforded the opportunity to clear her name before the court.
Cases such as this underscore the significance of litigants being afforded not only substantive due process but procedural due process, and that this is particularly significant when fundamental rights like parenting rights are at stake.