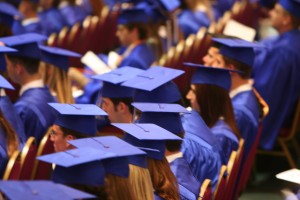 As my colleague, Mr. Dugan has touched upon in prior blog posts, divorced parents can be required to provide a college education (sometimes even an advanced degree) to their children, in addition to having to pay child support under New Jersey law.   The Honorable Lawrence R. Jones, J.S.C. has offered additional insight into this issue in  the case of Black v. Black, published on June 13, 2014.  More specifically, Judge Jones addressed the relationship required between a child and the divorced parent from whom the child seeks a contribution to college expenses.
Judge Jones' Opinion specifically focuses on three (3) separate issues of law that were raised in this particular case, with the following conclusions being made:
1)  When there is a damaged relationship between a college-age student and a parent, the court may order the student to attend joint counseling with the parent as a condition of the student receiving ongoing financial assistance from that parent for college tuition, so long as there is no compelling reason to keep the parent and student physically apart.
2)  The option for a child to attend a stage college or private college which costs substantially less than the student's first college of preference is a relevant issue for the court's consideration.  The Appellate Division's  reported opinion in Finger v. Zenn, 335 N.J. Super. 438 (App. Div. 2000) does not hold to the contrary.
3)  While the Supreme Court case of Newburgh v. Arrigo, 88 N.J. 529 (1982) sets forth a list of factors for a court to consider on the issue of college contribution, a case may present additional equitable factors for consideration as well.  One such additional factor is whether the student has younger siblings of relatively close age who are also likely to attend college in the near future.  In such circumstances, there may be a need for implementation of a reasonable financial plan which fairly allocates present and future contemplated funding resources among all of the parties' children, rather than exhausting such resources primarily or exclusively on the oldest child who happens to be first in line for college.
In this particular case, the child seeking college contribution from the defendant (his father) refused to attend joint therapy in an attempt to reconcile his relationship with his father,  which the child blamed on his father's pre-divorce behavior as the primary reason for the lack of a relationship between them.   No substantiation was provided by the plaintiff or the parties' child  and, as expected, the defendant denied any mistreatment or misconduct on his part although he acknowledged that his relationship with his son was strained at times.   While the defendant alleged that he wanted to reconcile with his son, no real efforts were made to do so.  Neither party reached out to the other and for the better part of 2010 through 2012, the defendant and his son had no communication, contact or relationship whatsoever.  The defendant exercised various parenting times with his two younger children, even becoming the parent of primary residence for the middle child for a brief period of time, without incident or complaints.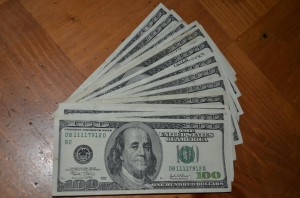 The defendant's oldest child  attended Rutgers University for his freshman year and performed very well with his studies.   He refused to pursue any relationship with his father.  The parties ultimately found themselves at an impasse as to payment of the uncovered college costs, with the defendant holding the belief that since his son refused to have any relationship with him, he should not have to pay college costs.  After his freshman year, the parties' son decided that he wanted to transfer to the University of Miami, which would result in a significant increase in his college costs, to pursue studies in marine biology.
This opinion begins with an analysis of Newburgh v. Arrigo and Gac v. Gac, which are the primary college contribution cases in the State of New Jersey.  The Court notes that Gac held that "a relationship between a non-custodial parent and a child is not required for the custodial parent or the child to ask the non-custodial parent for financial assistance to defray college expenses."  This has since provided confusion amongst judges, attorneys and litigants alike because it gives the impression that a relationship between the paying spouse and child is immaterial.  However, Judge Jones clarifies that this is simply not the case.  Gac, according to this decision, simply stands for the position that this is not the sole and exclusive factor to be considered, as the decision in Newburgh references numerous other factors, and that a non-custodial parent cannot simply avoid having to pay college costs by refusing a relationship with the child.  Judge Jones makes it perfectly clear that this is a two-way street and that both parties must make an effort towards maintaining a relationship.  A student cannot similarly expect contribution towards college costs without making any effort to have a relationship with his/her parent.  To further this position, the Court has made it mandatory for the defendant and his son to attend a bare minimum of five (5) joint counseling/therapy sessions for the purpose of working on their relationship with one another.
As to the availability of a less costly education, the Court provides an analysis of Finger v. Zenn.  Similarly, Judge Jones makes the clear distinction that Finger neither requires contribution to be capped at the cost of a state/less expensive school option, nor precludes the consideration of that cost of a state/less expensive school.  The Court notes that each case should be analyzed under its own facts and circumstances.  In this particular case, the Court ultimately held that the parties could not afford the tuition at the University of Miami and, therefore, the defendant would not be required to contribute based upon those figures.  As to the existence of younger siblings, the Court makes the clear the presence of additional children also needs to be taken into consideration, especially if they are close in age college age child.   Understandably, the Court based its decision on the fact that all of the children should receive the same or similar contribution from their parents towards college, assuming they show the aptitude and desire to attend same.  Younger siblings should not be compromised due solely to their age, and the parents should be required to divvy up whatever resources they have to provide similar experiences to each child.
Thoughtful, well reasoned opinions like this are a delight to the legal profession because it provides much needed insight into the issues that are dealt with on a regular basis.  The attorneys at the Law Offices of James P. Yudes, P.C., are always up to date on the most recent published decisions in our ever changing legal atmosphere and are therefore readily available to answer any questions that may come up with regards to the always changing legal landscape.